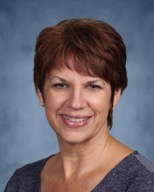 Language Arts / Writing Teacher, Grades 6-8

Education and Certifications

B.A. in English from Queen's University in Canada and a B.TH.
Certified through ACSI
B.A. Theology, Aldersgate College, Canada

Years of Education Experience

21 years in the US, 3-1/2 years in Japan

Years at Charlotte Prep

4

About Me

I love reading, baking, being outdoors (in cooler weather), and spending time with family and friends.